You are here
Duck Stamps: Not Just for Hunters
In the mid-1980s, my mother became one of the first employees of the Seattle Audubon Society. I was about six years old at the time, and I consequently spent the most impressionable years of my childhood around people who loved birds. They loved birds so much that they volunteered their time not only to count and watch birds, but to educate and inspire others to care about them, too. These volunteers shared their enthusiasm with me, both in the office and outside on field trips throughout Washington State.
I was hooked. And when you grow up a birdwatcher with supportive parents, your childhood is destined to be special:
I practiced my reading on the National Geographic Field Guide to the Birds of North America. Not surprisingly, my early vocabulary included words such as "plumage," "status," and "distribution."
I never once demanded a family vacation to Disneyland, instead requesting trips to natural locations in the Southeastern US. (I didn't meet Mickey in person until my early 30s).
Saturday morning cartoons got in the way of more exciting endeavors, like leaving home at 2:00AM to watch sage-grouse displaying at dawn (thank you, Dad, for driving, while I slept in the back seat).
My birthdays were special, too. Every year for over half a decade, my parents gave me the most recent duck stamp with accompanying print, signed by the artist. Every year featured a new duck — Harlequin Ducks, Canvasbacks, American Wigeons, Wood Ducks...
In 2014, the federal Migratory Bird Hunting and Conservation Stamp program celebrates its 80th anniversary. Since 1934, sales of duck stamps have raised $900 million to preserve 5.5 million acres — roughly the size of Connecticut — of habitat for waterfowl as well as other birds and wildlife. While nurturing my love for birds, my parents were purposefully supporting a conservation program that ensured that this enthusiastic child had a place to see the birds whose images hung on his bedroom wall.
Consider buying a duck stamp right now. You'll be supporting a crucial habitat conservation program. Thanks!
All the framed prints in my collection are pictured below. Note that all are #312 in their respective series. March 12, 3/12, is my birthday. All artwork was from the Migratory Bird Stamp and Artwork Program from the Washington Department of Fish and Wildlife, "an investment in Washington's wetlands, waterfowl, and other migratory bird resources" (learn more).

1986 - Mallard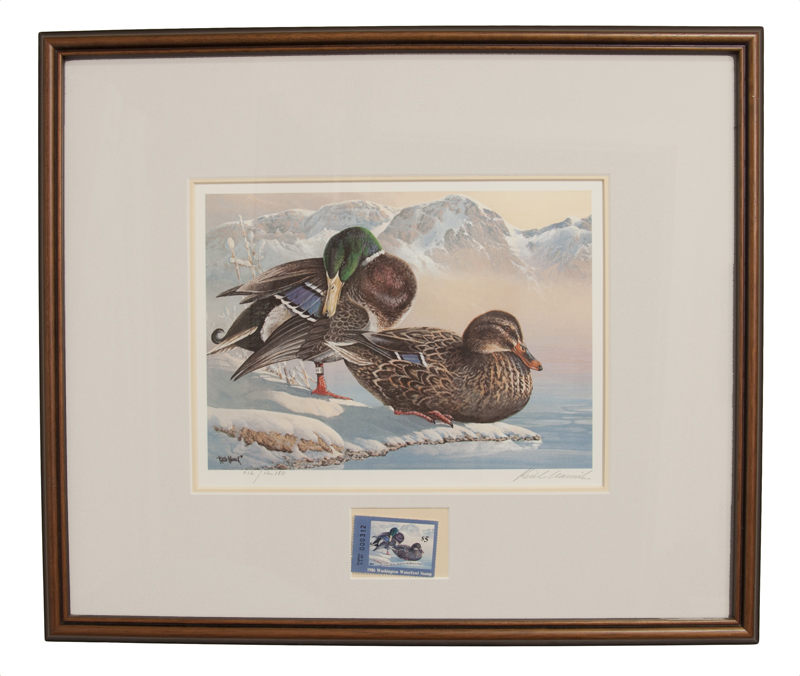 1987 - Canvasback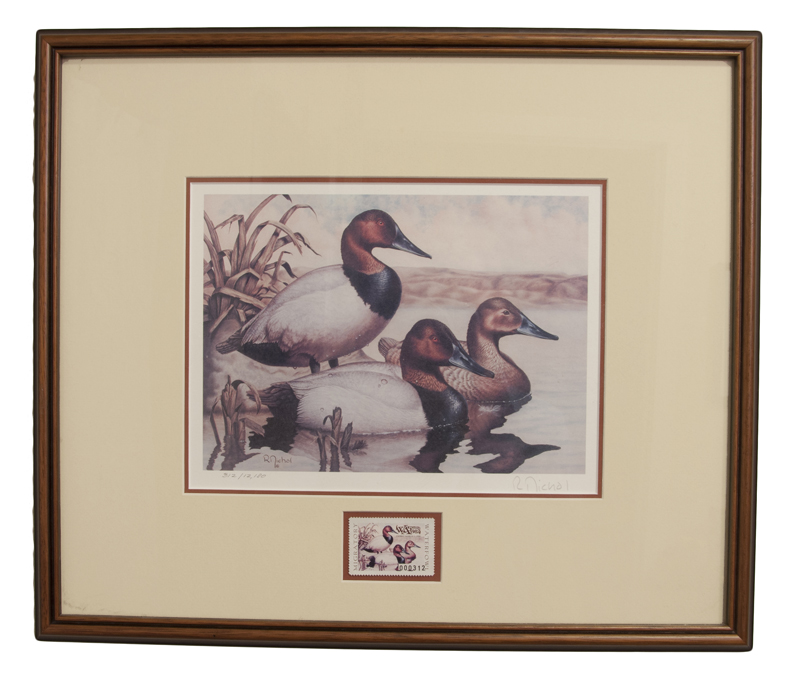 1989 - American Wigeon
1988 - Harlequin Duck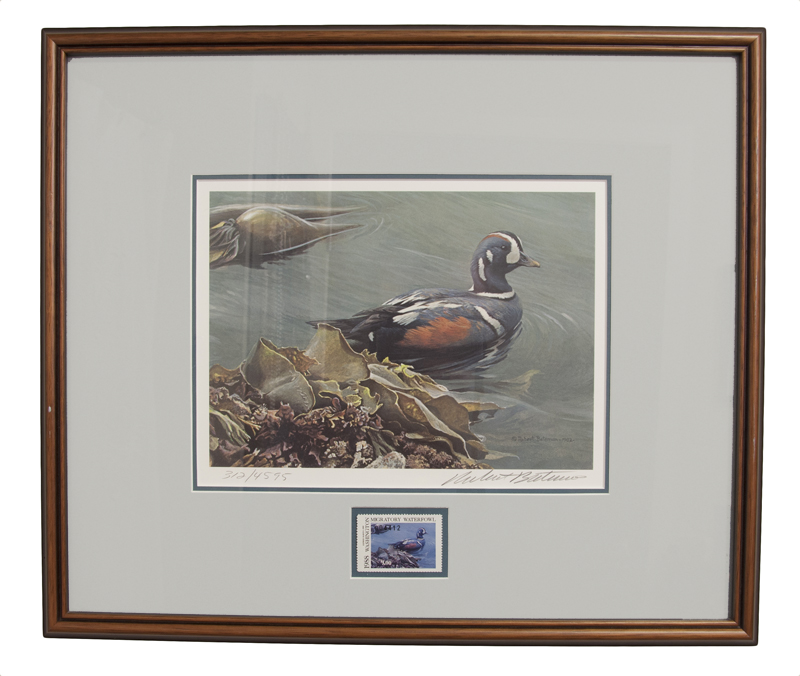 1990 - Northern Pintail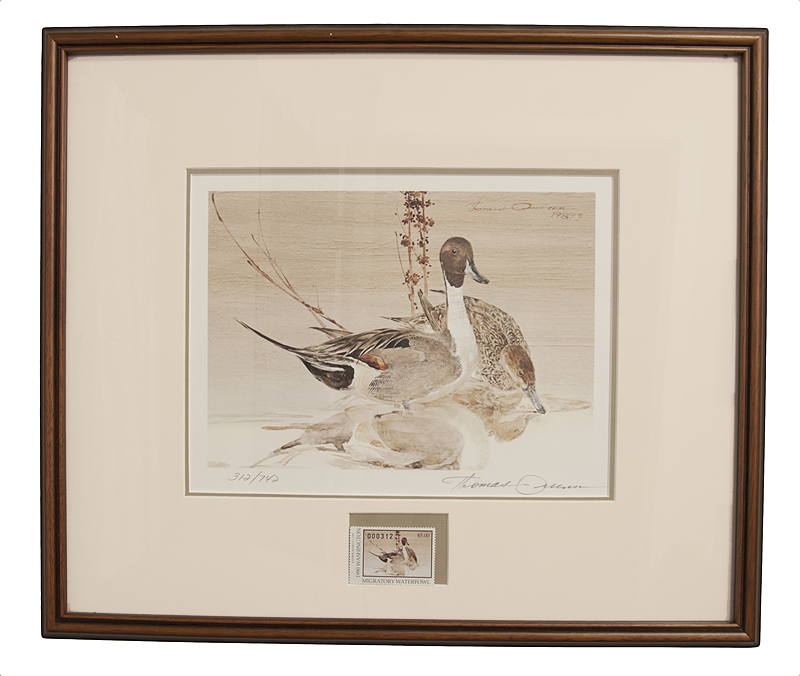 1991 - Wood Duck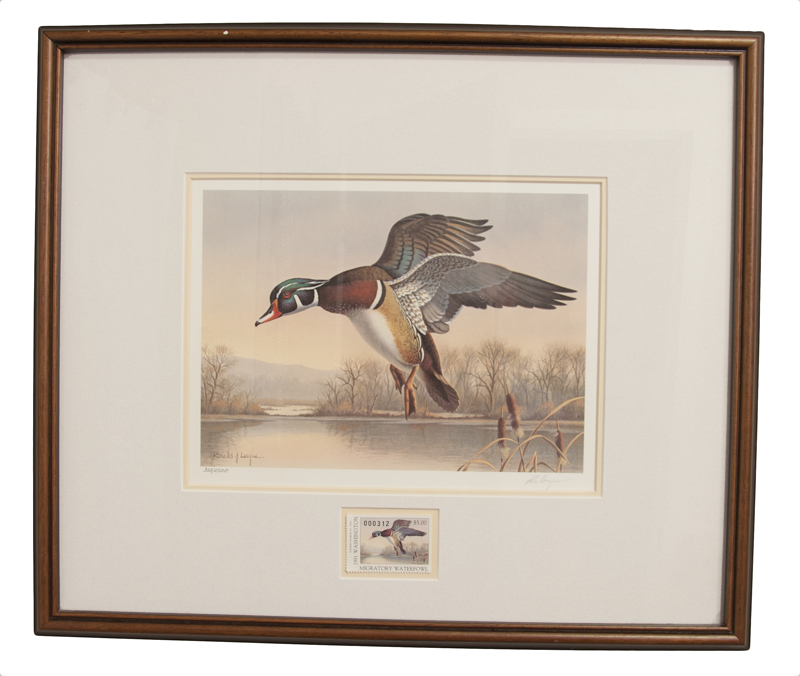 [Not pictured: the 1993 Snow Goose stamp - unframed - recently unearthed from my parent's closet.]
###