You are here
First-Year Birds
Mike Hamilton spotted these young birds late this summer. Most are in Washington State; two are in Texas. How many can you identify? -- Answers at the bottom.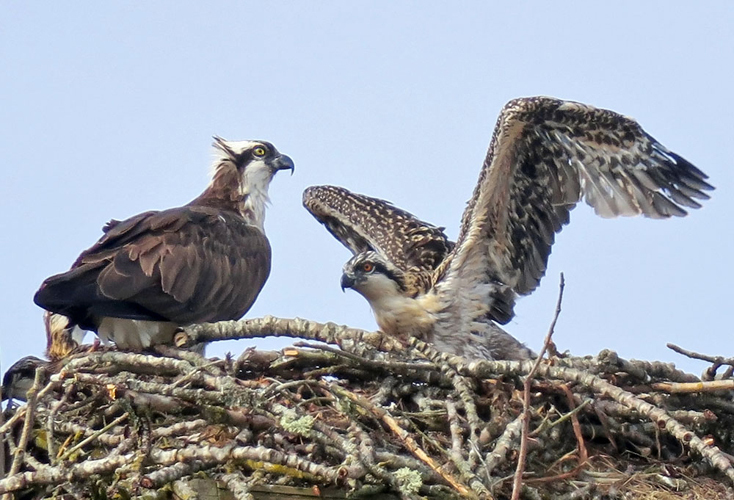 Birds are, from top to bottom: Steller's Jay, Northern Cardinal, Western Bluebird, Dark-eyed Junco, Osprey, Tree Swallow, Anna's Hummingbird, American Crow, Cedar Waxwing, Red-tailed Hawk, American Robin, Red-winged Blackbird, Ring-billed Gull, Golden-crowned Kinglet, Wood Duck, Spotted Towhee, Rufous Hummingbird, White-crowned Sparrow, Bald Eagle, Blue Jay, Pileated Woodpecker, Tree Swallows, Peregrine Falcon

Thanks for the use of the photos, Mike!


Save
Save
Save
Save
Save
Save
Save
Save
Save
Save
Save
Save
Save
Save