You are here
A Trick of the Light . . .
Anna's Hummingbirds sparkle with iridescence... with their emerald green back and hot pink throats — known as gorgets. But wait! Catch them in a certain light, and the sparkle goes away, or entirely new and vibrant colors appear. The microscopic structure of the feather barbules — not pigments — provides this amazing abundance of colors. Light is refracted by these complex structures and becomes visible as a shimmering array of colors changing with the angle of view.

Mike Hamilton photographed several male Anna's over more than a year. He caught them in all kinds of poses and all kinds of lights. Check out the series — Doesn't even look like the same species, does it?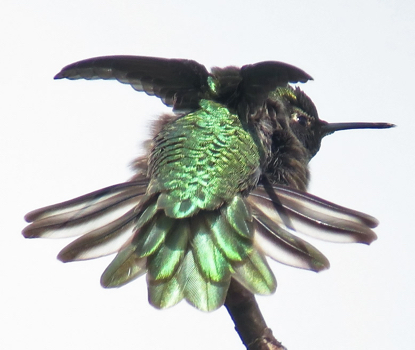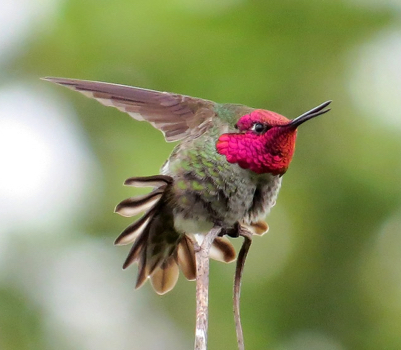 ###
All photos © Mike Hamilton
Mike takes pictures every day of the year in the Pacific Northwest.