Image: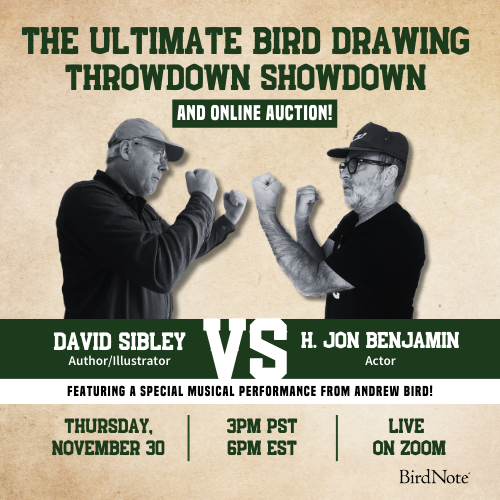 Join BirdNote tomorrow, November 30th!
Illustrator David Sibley and actor H. Jon Benjamin will face off in the bird illustration battle of the century during BirdNote's Year-end Celebration and Auction!
I started taking bird photos when I was sixteen. At first, I was mostly trying to document rarities encountered during birding trips. Like so many photographers, I have experienced far more success since we all went digital. I try to get by using equipment that was state-of-the-art a generation ago, e.g., high quality manual focus telephoto lenses. As long as my eyesight holds up, this is quite satisfactory. I would love to travel the world in search of bird photos. For now, my work as a teacher and senior companion keeps me busy, and I get out in the field with my cameras whenever I can.