Image: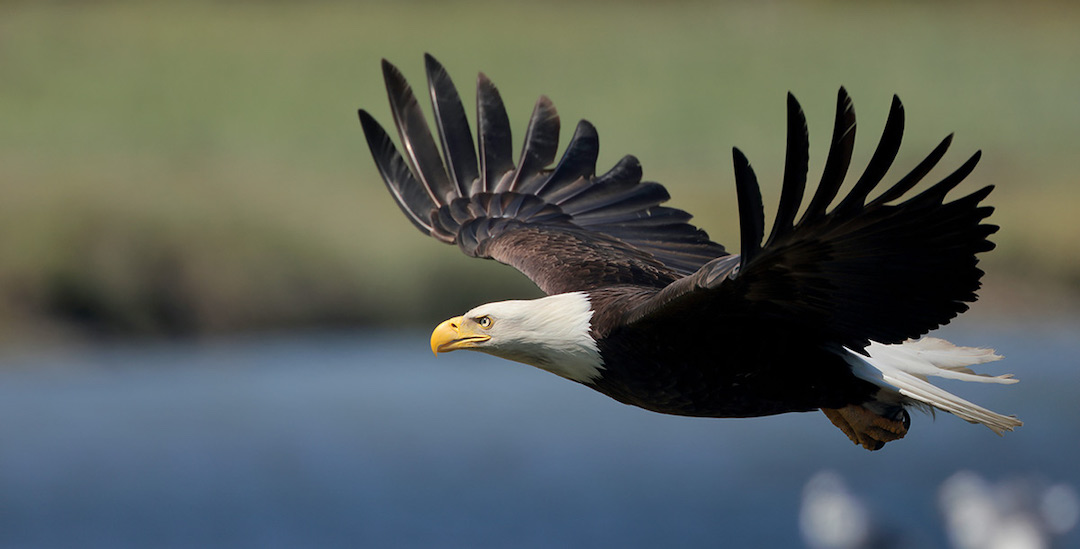 The year was 2005. The first BirdNote Daily episode – about the Bald Eagle – premiered on KPLU (now KNKX) on February 21, 2005. It's an understatement to say BirdNote has come so far since that day 18 years ago – with BirdNote Daily now playing on hundreds of radio stations and on podcast streaming apps, garnering millions more listeners, and creating even more content about the joy and wonder of birds that inspires listeners all over the world.
To kick off BirdNote's 18th Birthday celebration, we're taking you back nearly two decades to set the scene for what the world looked like in 2005 – here's a look at what else was happening around us.
Whether you've been listening to BirdNote since these early days or you're a new fan, we'd like to thank you from the bottom of our hearts for making the past 18 years so wonderful. It's been our pleasure adding the joy of birds into your life, and we can't wait to show you what we have in store for the future.
Bald Eagle © Greg Lavaty