Image: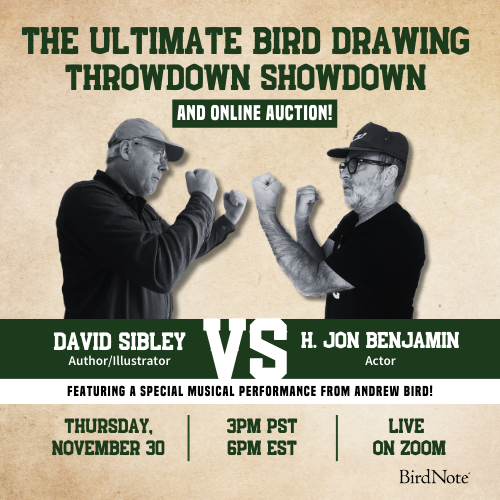 Join BirdNote tomorrow, November 30th!
Illustrator David Sibley and actor H. Jon Benjamin will face off in the bird illustration battle of the century during BirdNote's Year-end Celebration and Auction!
Western Bluebird Fledging
Watch and wait (until 1:15) to see a nestling Western Bluebird take its first flight from its nestbox!