Image: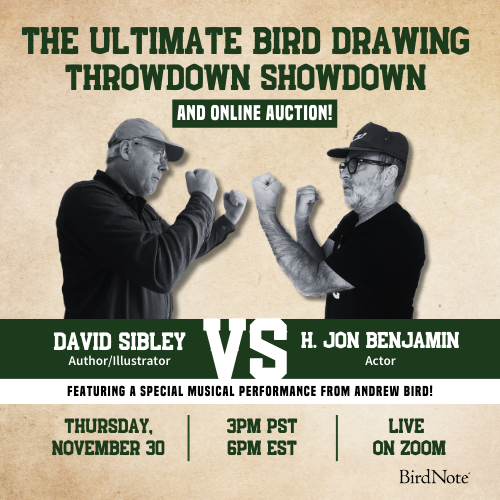 Join BirdNote tomorrow, November 30th!
Illustrator David Sibley and actor H. Jon Benjamin will face off in the bird illustration battle of the century during BirdNote's Year-end Celebration and Auction!
Ruddy Turnstone — Breeding Male with Fish, Slow Playback
Male in breeding plumage working on a small fish.  Slowed-down playback allows you to see cool details of how he processes the food. Published on May 17, 2014.