Image: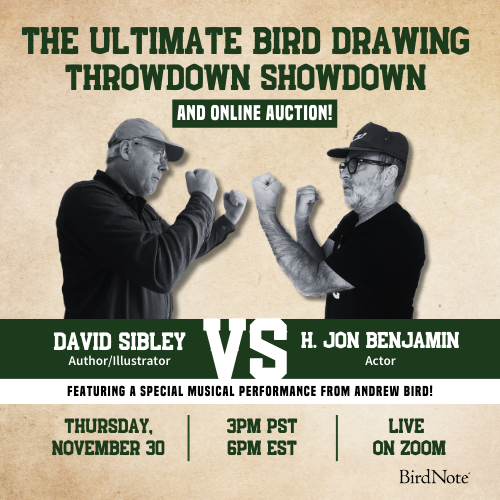 Join BirdNote tomorrow, November 30th!
Illustrator David Sibley and actor H. Jon Benjamin will face off in the bird illustration battle of the century during BirdNote's Year-end Celebration and Auction!
Image: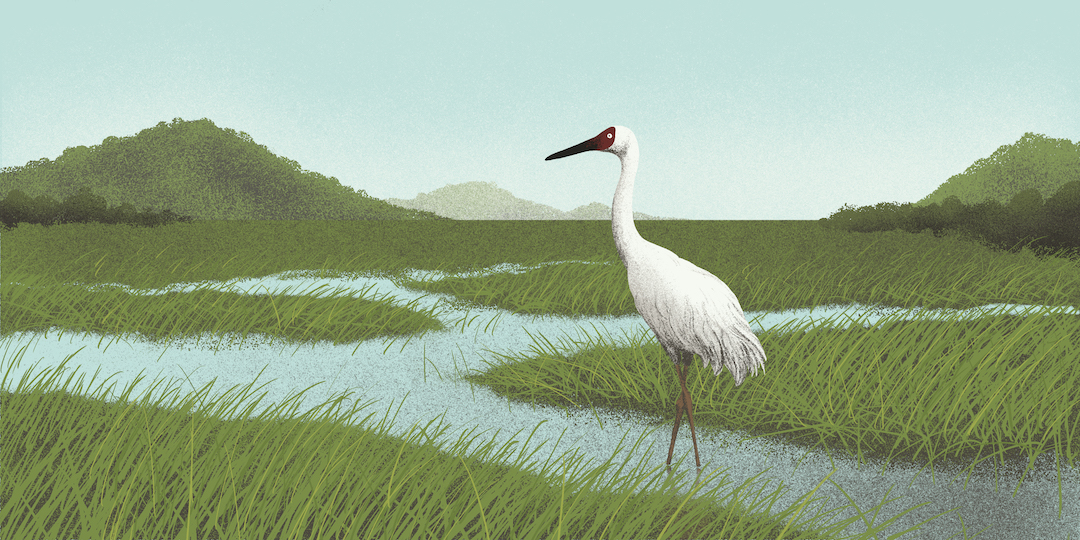 A bird gets blown off course and inspires a young researcher to spread her own wings — in Siberia. 
In the first episode of this new season of Threatened, we go on a life-changing journey with Sunny Tseng, a PhD student at the University of Northern British Columbia and a researcher at the Endemic Species Research Institute in Taiwan, where she's based. The story starts in 2014 with a Siberian Crane that got blown off course, ending up in Taiwan. It's a bird that usually migrates from the Siberian tundra — an ecosystem that's currently undergoing a dramatic transformation as our climate changes — to southeast China. The appearance of a Siberian Crane was unexpected, and it set off a chain of events that put Sunny on the path that led her to where she is today. 
Credits
Host & Senior Producer: Ari Daniel
Editor: Caitlin Pierce of the Rough Cut Collective
Field recording: Sunny Tseng 
Content Director: Allison Wilson
Production Assistant: Sam Johnson
Digital Producer & Fact-Checking: Conor Gearin
Audio Editing & Sound Design: Rob Byers, Michael Raphael & Johnny Vince Evans of Final Final V2
Theme Song and Original Music: Ian Coss
Additional Music: Blue Dot Sessions
Artwork: Clint McMillen of Braincloud Design
Threatened is a production of BirdNote. Learn more about the BirdNote team.
Love this podcast? Support BirdNote today!