Image: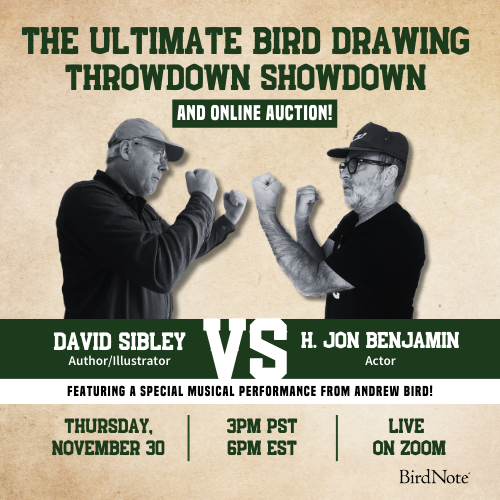 Join BirdNote tomorrow, November 30th!
Illustrator David Sibley and actor H. Jon Benjamin will face off in the bird illustration battle of the century during BirdNote's Year-end Celebration and Auction!
A writer and field biologist, Bryan explores the wild places where people and nature converge. His essays have appeared in The New York Times, Aeon Magazine, Orion, Northern Woodlands, Field & Stream, and elsewhere. When he's not chasing nature, Bryan teaches writing to graduate students in the natural sciences at the University of Vermont. Otherwise, Bryan has been (or still is) a bread baker, a firefighter, a nature guide, a videographer, a beat reporter, and a consulting biologist chasing birds and insects for municipalities, nonprofits, and private landowners.
He is now at work on two books: a collection of essays called FLIGHT: A Year With Airborne Animals and PANTALA: What a Dragonfly Tells Us About Sex, Evolution and the Human Condition. Find Bryan among friends at the diner in Montpelier, Vermont, or online at www.bryanpfeiffer.com.