Image: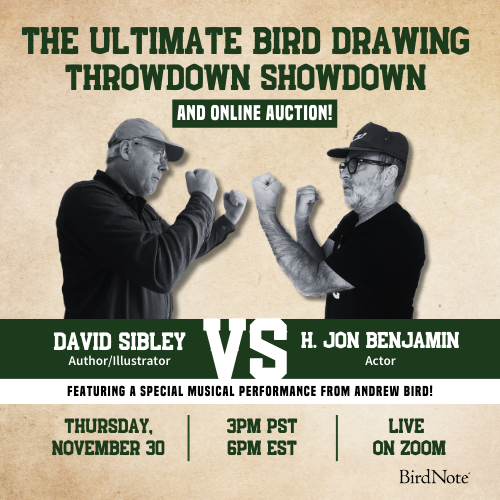 Join BirdNote tomorrow, November 30th!
Illustrator David Sibley and actor H. Jon Benjamin will face off in the bird illustration battle of the century during BirdNote's Year-end Celebration and Auction!
John Foehner is a retired software developer who now writes computer code just because it is fun. He enjoys other creative pursuits as well, which include photography, artwork, writing, and gardening. And being passionate about birds, he finds it easy to involve feathered friends with his other hobbies.
 
John is particularly fond of the birds of prey and still gets a thrill each time he sees one. While driving, he enjoys pointing out roadside hawks to his friends. Sometimes, passengers are a bit concerned that (it seems) his eyes are scanning the woods instead of the road. They don't mind so much riding with him at night... when they are unaware he is just as busy scanning for owls.
 
Anybody need a ride?
Browse shows that John has contributed to.