Image: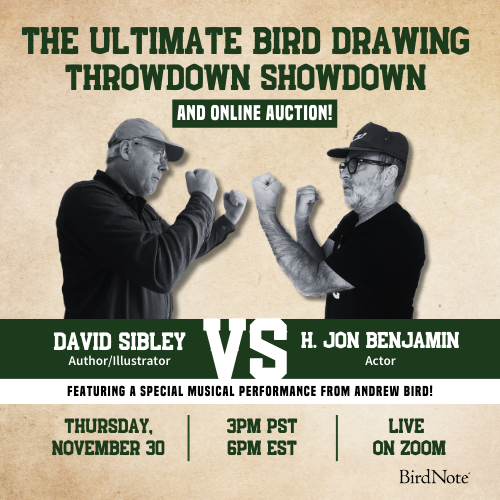 Join BirdNote tomorrow, November 30th!
Illustrator David Sibley and actor H. Jon Benjamin will face off in the bird illustration battle of the century during BirdNote's Year-end Celebration and Auction!
Sam Johnson is a Production Assistant and Video Editor who assembles Bring Birds Back and Threatened and also puts together all the videos you see on the BirdNote website and social media platforms. He holds a Bachelor of Science in Communication from Champlain College in Vermont. Prior to joining BirdNote, Sam was a sound designer for several short films and interned at a local NBC station as a video editor. A fun fact about Sam - he also worked as a cook in a bistro. He loves cooking, baking, running, and writes music every day, some of which is used in BirdNote's videos and podcast episodes. As an LA native who now lives on Puget Sound in Seattle, you can catch Sam kayaking in his free time!