Image: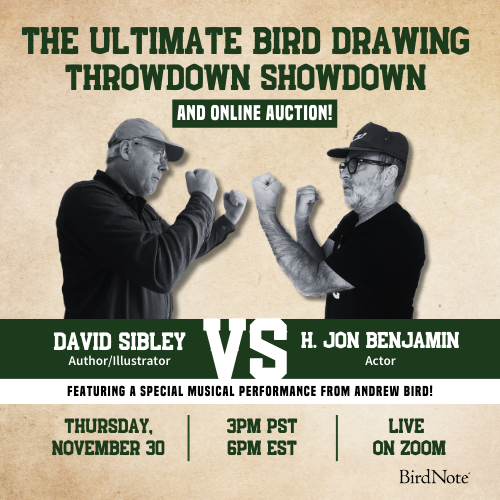 Join BirdNote tomorrow, November 30th!
Illustrator David Sibley and actor H. Jon Benjamin will face off in the bird illustration battle of the century during BirdNote's Year-end Celebration and Auction!
Gregg Thompson spotted this Greater Yellowlegs near the Skagit Wildlife Area in western Washington State. These birds feed in shallow water on small fish, insects, marine worms and crustaceans. See those bright yellow legs?!
The Skagit is one of the places along the west coast of the US where Greater Yellowlegs can be seen during migration or in winter. They nest in boreal Canada's wetlands and spend non-breeding months in Central and South America or along coasts of the US.
 ###
All photos are © Gregg Thompson and may not be used without permission.