Image: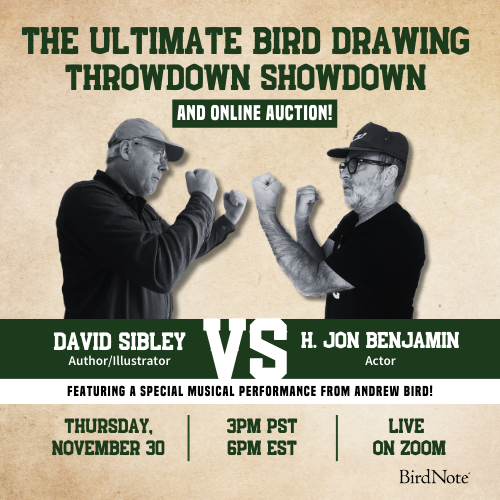 Join BirdNote tomorrow, November 30th!
Illustrator David Sibley and actor H. Jon Benjamin will face off in the bird illustration battle of the century during BirdNote's Year-end Celebration and Auction!
This Great Blue Heron nest is bursting with life! Gregg Thompson took these wonderful photos at a heron colony in Everett, Washington.

Great Blue Herons lay 2-6 eggs and may have as many nestlings to raise in a really good year. The young will leave the nest anywhere between 50-80 days. Do you think that might have something to do with how crowded it is?
###
All photos are © Gregg Thompson and may not be used without permission.