Image: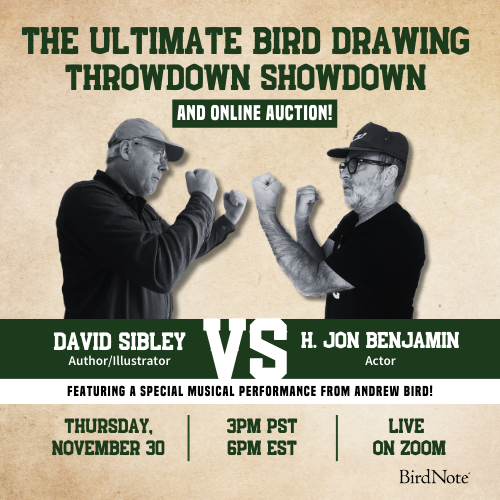 Join BirdNote tomorrow, November 30th!
Illustrator David Sibley and actor H. Jon Benjamin will face off in the bird illustration battle of the century during BirdNote's Year-end Celebration and Auction!
Image: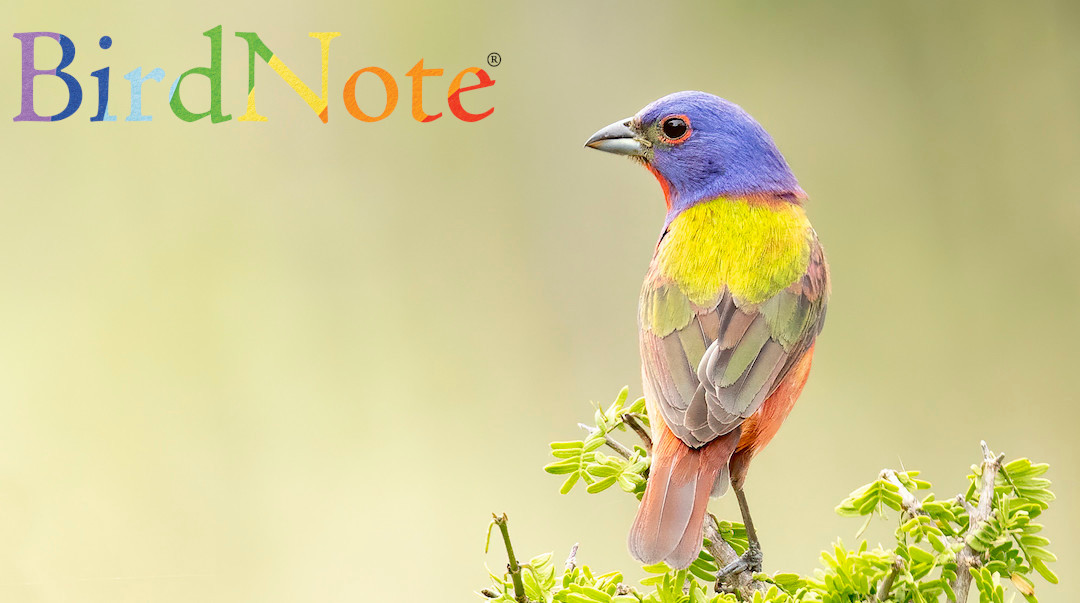 BirdNote is happy to join a global community in celebrating June as Lesbian, Gay, Bisexual, Transgender, and Queer Pride Month, a month dedicated to uplifting LGBTQ+ voices, celebrating LGBTQ+ culture, and supporting LGBTQ+ rights. 
For many, birding is better when we're able to participate in a welcoming environment that gives us a sense of belonging and community. BirdNote has compiled a list of opportunities to help LGBTQ+ birders and allies find comfortable spaces to facilitate conversations and participate in events based on a shared interest in birds and a dedication to inclusivity.
Do you know of another great opportunity for birders to join a welcoming and inclusive environment? Let us know by emailing [email protected].
Read more about the history of Pride Month here: https://www.loc.gov/lgbt-pride-month/about/
Painted Bunting © Mick Thompson