Image: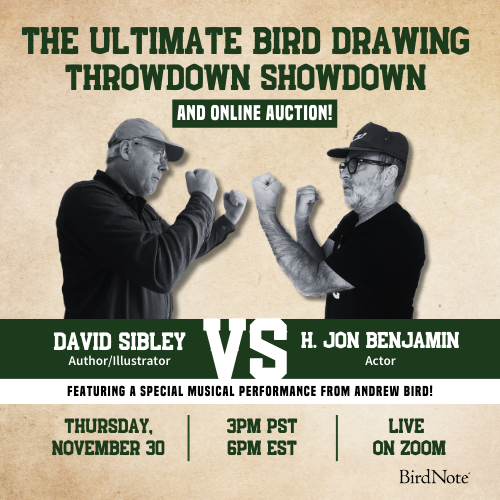 Join BirdNote tomorrow, November 30th!
Illustrator David Sibley and actor H. Jon Benjamin will face off in the bird illustration battle of the century during BirdNote's Year-end Celebration and Auction!
© Andy Reago and Chrissy McClarren
This American Robin has a genetic condition called leucism that affects the expression of all pigment types (as opposed to albinism, which only affects melanin). See a collection of photos of leucistic birds by several BirdNote photo contributors here — and learn more at Bird Academy's "Bird Plumage Variations and Abnormalities" page.