Image: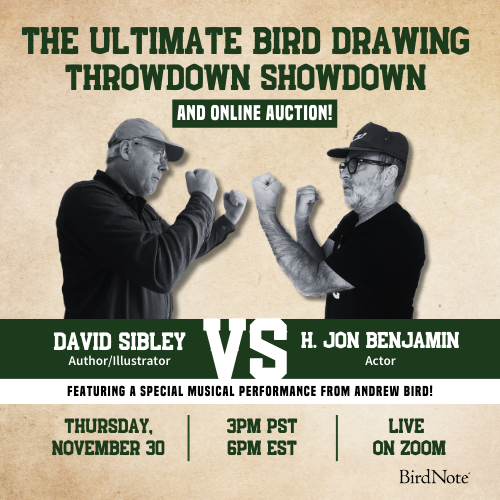 Join BirdNote tomorrow, November 30th!
Illustrator David Sibley and actor H. Jon Benjamin will face off in the bird illustration battle of the century during BirdNote's Year-end Celebration and Auction!
Red-necked Phalaropes - 2000+ strong - spinning!
Recorded on an Ornitholidays trip - an amazing spectacle of at least 2000 migrating Red-necked Phalaropes (Phalaropus lobatus) feeding by the causeway to Antelope Island, Salt Lake, Utah. Birds were dropping in all the time and, when the videographers returned a few hours later, they estimated that at least 4,000 birds were present!