Image: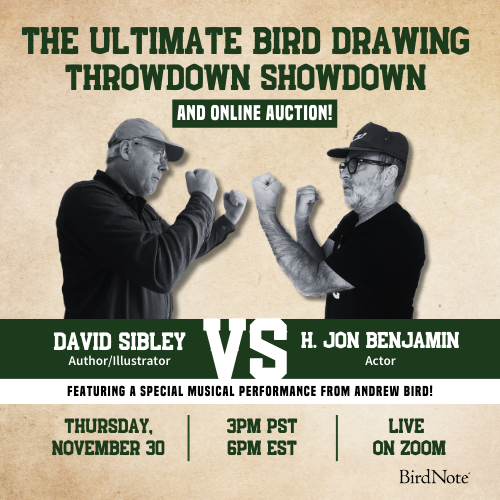 Join BirdNote tomorrow, November 30th!
Illustrator David Sibley and actor H. Jon Benjamin will face off in the bird illustration battle of the century during BirdNote's Year-end Celebration and Auction!
Red-tailed Hawk attacks drone
Christopher Schmidt was flying his quadcopter at Magazine Beach Park in Cambridge, Mass, when a hawk decided he wasn't too happy with the invasion of his airspace...