Image: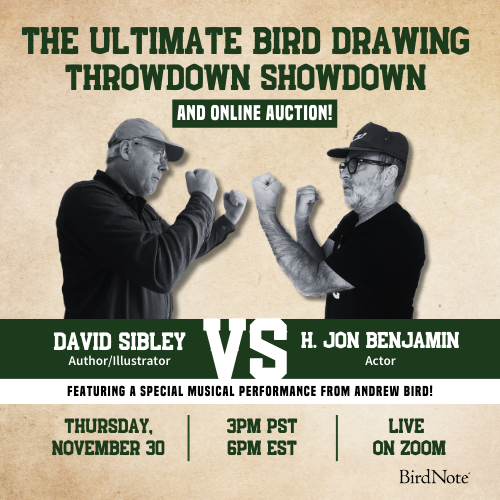 Join BirdNote tomorrow, November 30th!
Illustrator David Sibley and actor H. Jon Benjamin will face off in the bird illustration battle of the century during BirdNote's Year-end Celebration and Auction!
White-throated Sparrow — Calls and Sounds
Watch and listen to this quintessential set of White-throated Sparrow songs, calls, and behaviors.
You can also watch in HD (see settings icon in playbar below and choose quality).
Published on Oct 19, 2013.