Image: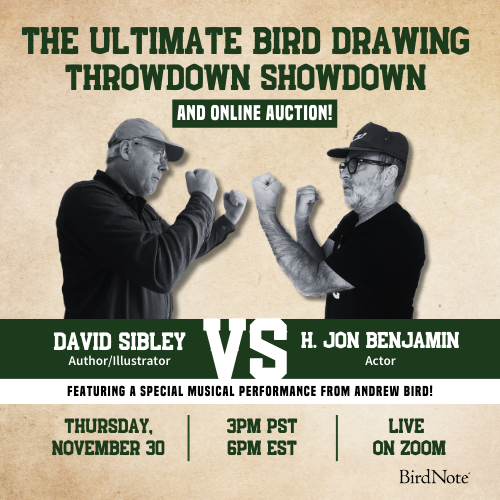 Join BirdNote tomorrow, November 30th!
Illustrator David Sibley and actor H. Jon Benjamin will face off in the bird illustration battle of the century during BirdNote's Year-end Celebration and Auction!
Magnificent Frigatebirds Harass a Tropicbird for its Meal
Narrated by photographer Keith Olstad, Magnificent Frigatebirds are seen in their "pirate" behavior in the Galápagos Islands.