Rodney Stotts had a hard life growing up — he lost his father to violence when he was young, was arrested for dealing drugs, and watched many of his friends die on the streets of Washington, D.C. But an introduction to falconry gave Rodney a way out.
Years later, his son Mike embraced falconry as his escape too. "If my dad was still selling drugs, I would be a drug dealer," says Mike. "My dad's a falconer, so I'm a falconer."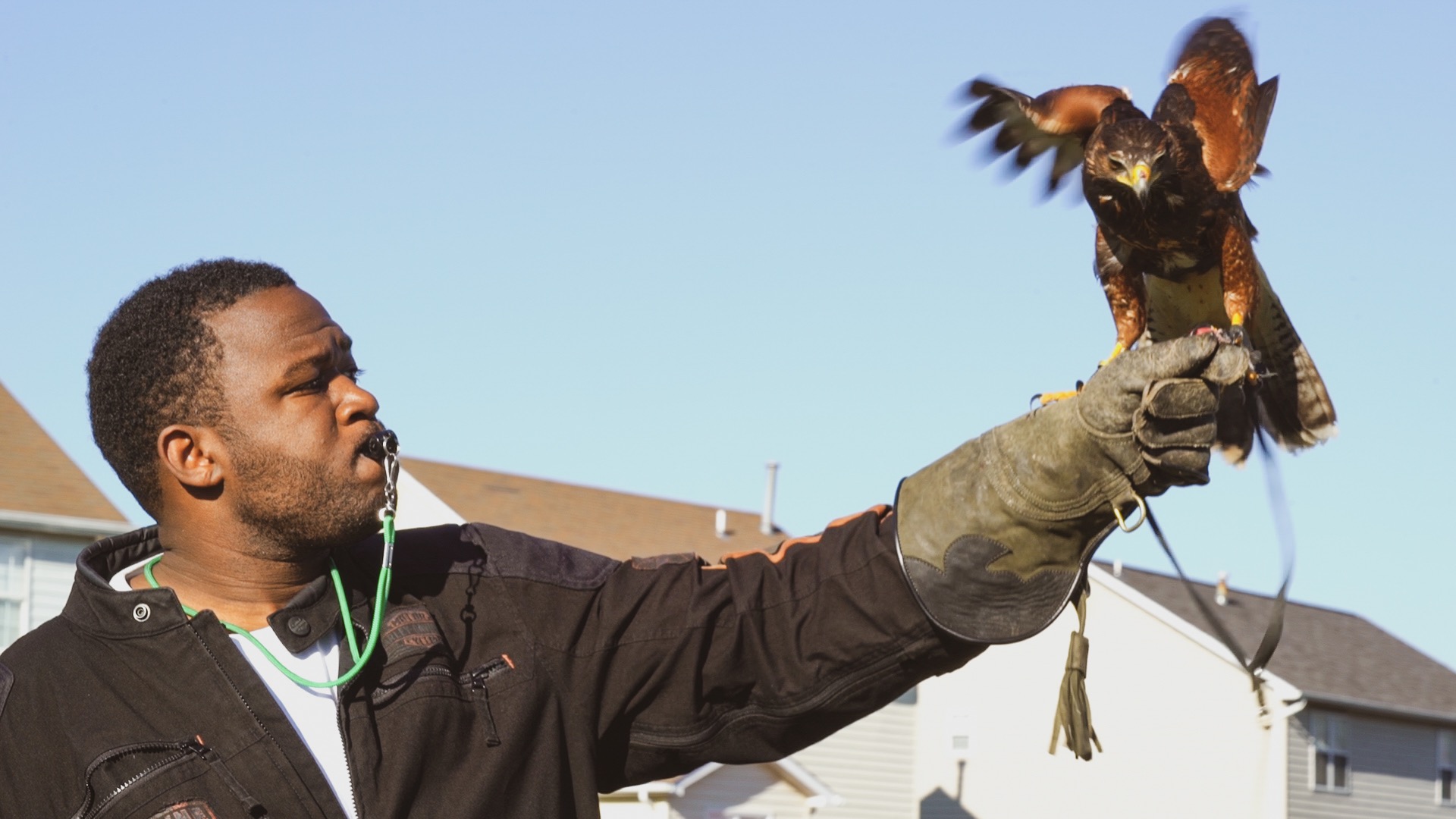 Rodney and Mike are two of only a few dozen black falconers in the United States. They've bonded over these birds, not only finding joy in the art of keeping and training them, but also deep connections with the animals themselves. "When you get out there and fly that bird," Rodney says, "you don't have a stress on you. How can you be stressed when you feel love around you?"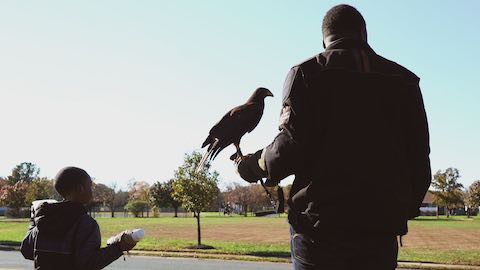 Now, as Mike, a D.C. fireman, teaches falconry to his own children, Rodney's been able to reflect on the legacy he's created: "We'll be that first family of generation after generation after generation of black falconers."
Learn more about Rodney's story from Audubon:
"How Falconry Turned One Man's Life Right-Side Up" 
And this story from producer Ari Daniel Shapiro: 
"Rodney Learns To Fly"
Credits:
Video produced by Amanda Kowalski and Ari Daniel Shapiro, with BirdNote's Jason Saul, Mark Bramhill, Ashley Ahearn, Ellen Blackstone, and Shelly Ellison.
This video is a project of BirdNote: Next Generation, which is made possible by the Falconer Family of Seattle, the Bobolink Foundation, the Treeline Foundation, and the Peg and Rick Young Foundation.
You can support stories like this one with a gift of your own by clicking here.